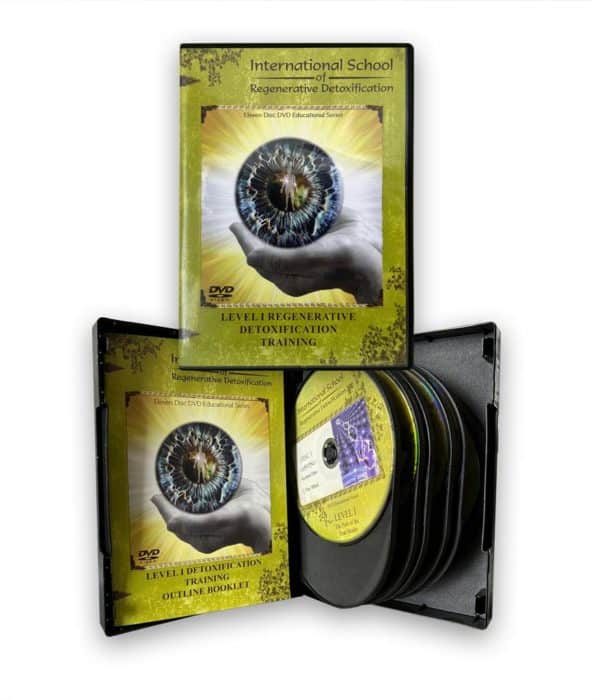 ISOD Level I DVD set (2019)
$250.00
Detoxification and Cellular Regeneration with Dr. Morse.
This 11-Disc DVD collection represents our former Level I Course which covers everything from the Anatomy and Physiology of Creation to the use of botanicals for the regeneration of the physical body.  We have since revamped and upgraded the course and test, and no longer use the DVDs for certification.  However, we still have some of these sets left over for those who are looking to further their education and/or become acquainted with the world of Detoxification and Regeneration with Dr. Morse.
This DVD set represents 45 years of personal research and clinical experience in detoxifying tens of thousands of individuals and animals.  You will learn the secrets of the simplicity of healing.  You will learn how to cleanse your body of the poisons that are destroying your health.  Most importantly, you will learn the "WHY's" when it comes to dis-ease processes and how to start the process of complete cellular regeneration.
Open your mind and come take a fantastic journey into the world of Detoxification and Cellular Regeneration of your body:
The Science of Creation
The Illusion Called Disease
Q&A and Organs and Glands
The Power of Herbs in Healing
Herbal & Health Protocols
The Healing Crisis
Tools of Assessment
Allow yourself the time and discipline to become alive again through Detoxification.  Put your heart and soul into detoxifying your body.  It will be one of the greatest things you do for yourself in this lifetime!
Please note, this listing is for the DVD set only, no other items included.  It is for educational purposes only, you will not receive any certification for completing this course. 
90 in stock
Additional information
| | |
| --- | --- |
| Weight | 14.5 oz |
| Dimensions | 7.5 × 5.5 × 1.5 in |